Who is The Virgin Mary?
Willow Creek | December 11, 2022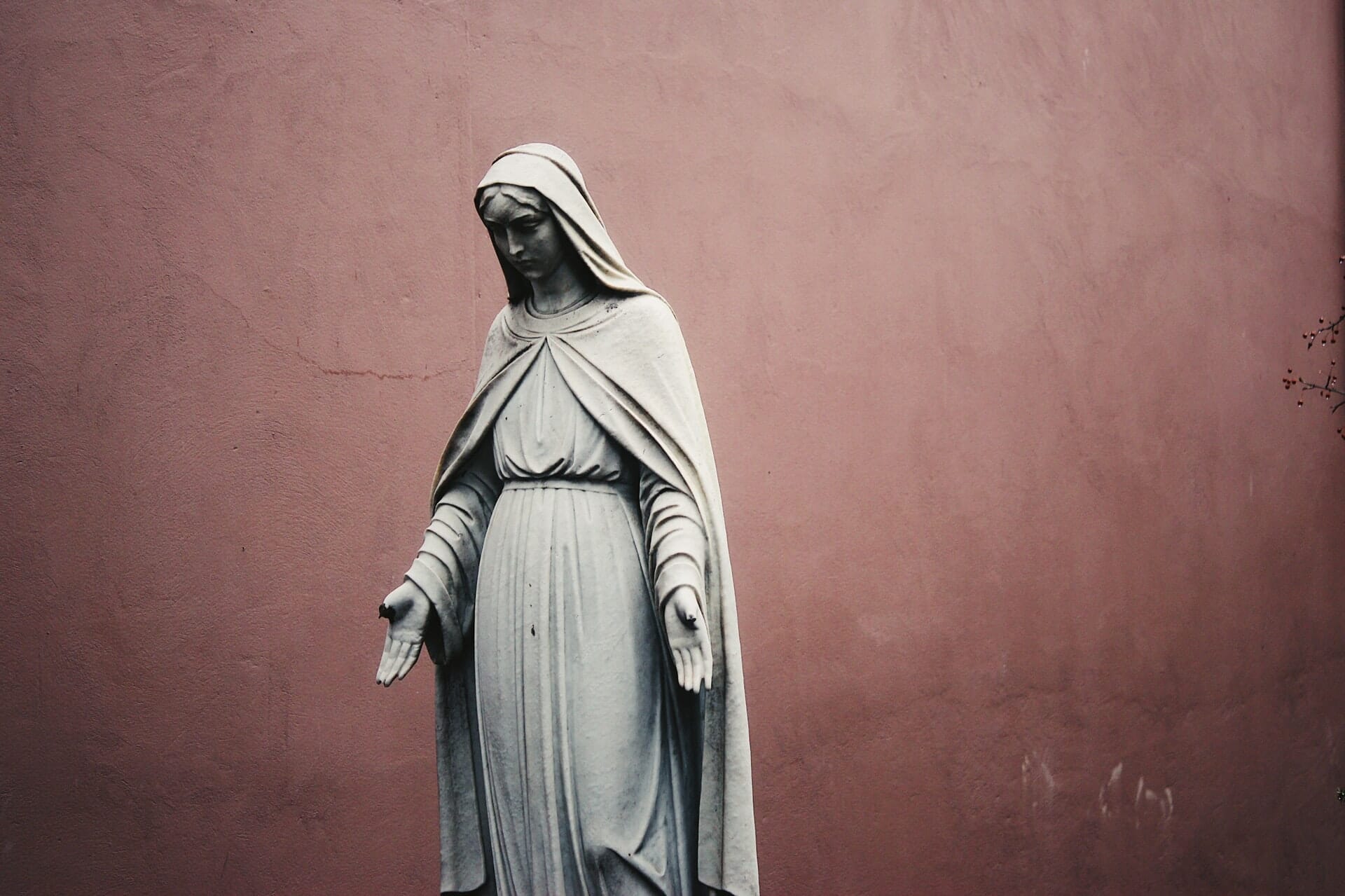 ---
Who is the Virgin Mary? The Virgin Mary (also known as Mother Mary or Saint Mary in the Catholic Church) is most well-known for being the mother of Jesus Christ. She carried Him in her womb for nine months and gave birth to Him in a stable in Bethlehem (see What is the Meaning of Christmas? for more on Jesus' birth).
But why was she important and what difference did her virginity make? What was so special about this seemingly average village girl?
Let's start here: have you ever had a conversation with someone that blindsided you?
Imagine a quarterback looking in one direction, preparing to throw a pass, then an opposing player breaking through a block and tackling them hard from the other side. The quarterback was blindsided.
The term has come to mean anything that catches us unaware and surprises us. In such circumstances, we often react uncharacteristically. After all, we've been surprised, shocked, and shaken.
The Bible records that an angel, named Gabriel, visited Mary (see Luke 1:26-38). Not a tiny, cheeky cherubim brandishing cupid's bow and arrow. No, an impressive, awe-inspiring angel. What followed was a conversation that would blindside the best of us.
In a nutshell, the story found in Luke goes something like this:
Gabriel: Hello Mary, God has made you beautiful inside and out.
Mary: *Shocked silence in the presence of an angel*
Gabriel: Mary, you look worried! Don't be afraid. You will become pregnant and have a Son. People will call Him Son of God and His kingdom will never end.
Mary: But how? I've never slept with a man.
Gabriel: By the power of God working through His Holy Spirit! Remember, God's Word is always trustworthy; no word from God will ever fail.
Mary: I love God and I am the Lord's servant. I trust what you have told me will happen.
But why is it so important Mary was a virgin? The writers of Jesus' life story wanted no confusion over the baby's conception or questions about Mary's character. Gabriel told Mary she would be the human mother of God's Son. Jesus was both wholly human and wholly God.
Did Mary feel blindsided by the news of these supernatural events? Even if she took these supernatural predictions in stride, the practical implications were just as unsettling: It's important to understand what life was like in Israel 2,000 years ago. Mary was a female Galilean villager, probably between 13 and 16 years-old. In her world, she was of low status. Her position in that society made her very vulnerable.
What's more, her engagement to Joseph involved a financial agreement between the two families that could only be ended by divorce or death. And Mary's death was a possibility. Why? Because some people in her village may have wanted to exercise the full force of the law (no sex outside of marriage) to stone her. At that point in Israel's history, they lived under rules designed to set them apart from surrounding nations and set them apart as God's people. The punishments could be extreme, and honestly somewhat hard for us to understand.
And yet, despite the obvious danger to her and Joseph, Mary responded remarkably to Gabriel: "I am the Lord's servant. I trust that what you have told me will happen." Her response is marked by trust, curiosity, and faith in God.
Is God communicating to you in some way that requires a courageous response? Let Mary's faith in the face of being blindsided encourage you!
For all our content related to the birth of Jesus and the celebration of Christmas, click here: What is Christmas?
---
Want all your Christmas questions answered?
We got you! Get a handy PDF of all our Christmas questions, answers, and content straight to your inbox! Fill out the form below.
Get answers to questions like:
Who were the three wise men?
What is Advent?
Does God speak to me?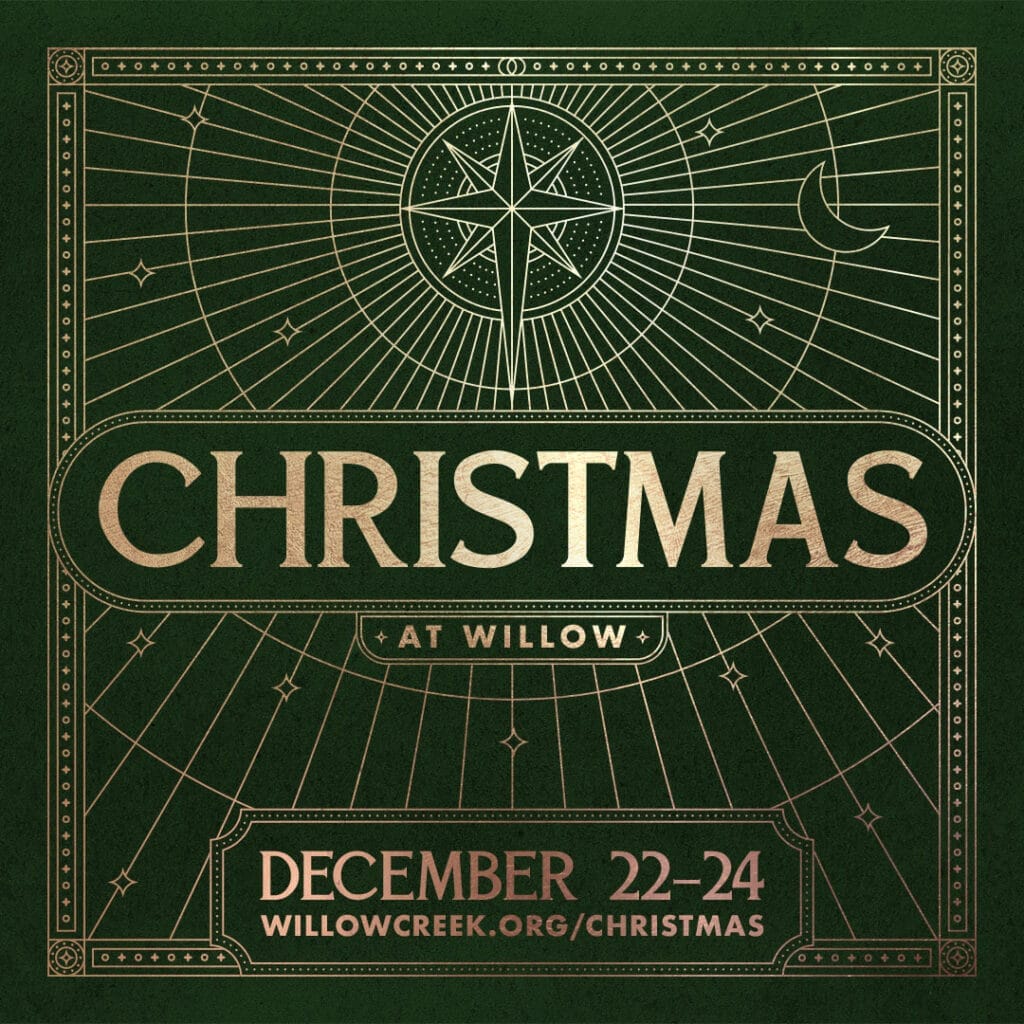 Christmas at Willow
Let's gather round and experience the hope, joy, and love of the season. We have ways to get involved and serve the church and community, events for kids and families, and services to celebrate the birth of our Savior. Click below to get all the information you need about Christmas at Willow Creek 2023!