What is Advent?
Willow Creek | December 11, 2022
---
The Christmas season can be full of phrases and vocabulary not everyone is familiar with, and Advent is often one of those phrases. So, what is Advent? Although not found in the Bible, Advent was created as a period of time when Christians focus on the coming birth of Christ.
Advent was created around the time A.D. 480 as a time for Christians to fast and focus on the birth of Jesus and his second coming (when He will return to take all Christians up to Heaven with Him). Since then, many churches across a multitude of denominations have adopted Advent, and it has become a staple of the Christmas season. Now, when does Advent start? On the fourth Sunday before Christmas, and it traditionally ends on Christmas Eve.
During the season, a common sight at many churches is the Advent wreath, a single large candle in the middle with two smaller candles on each side. Each of the five candles represents a week leading up to Christmas, and each week has its own theme: week one is hope, week two is peace, week three is joy, and week four is love; the candle in the middle is lit on Christmas Eve or Christmas day.
Advent calendars are often seen around the Christmas season as well, in churches and homes alike. Most of these calendars count the twenty-five days of Christmas, but some extend to the traditional forty days. On these calendars, each day is marked with the opening of a small door or window; behind these openings can be prayers, images of the Christmas story, or chocolates and small toys.
Get Daily Advent Devotionals Right Here!
You might be wondering why not all churches celebrate Advent. Many churches that do, have deep ties to it, like the Catholic and Orthodox churches; but more non-denominational churches choose not to celebrate it. Although Advent isn't specifically celebrated at all churches, most churches take time in the weeks leading up to Christmas to begin studying the Christmas story and to prepare their hearts for the season.
In the Bible, you can find the Christmas story here: Matthew 1:18-2:18 and Luke 2:1-20
If you're ready to make your own advent wreath, go here. Want more on Christmas and its significance? Visit our Christmas homepage for lots more answers to your questions. What is Christmas?
---
Want all your Christmas questions answered?
We got you! Get a handy PDF of all our Christmas questions, answers, and content straight to your inbox!
Get answers to questions like:
Who were the three wise men?
Why do we celebrate Christmas?
Does God speak to me?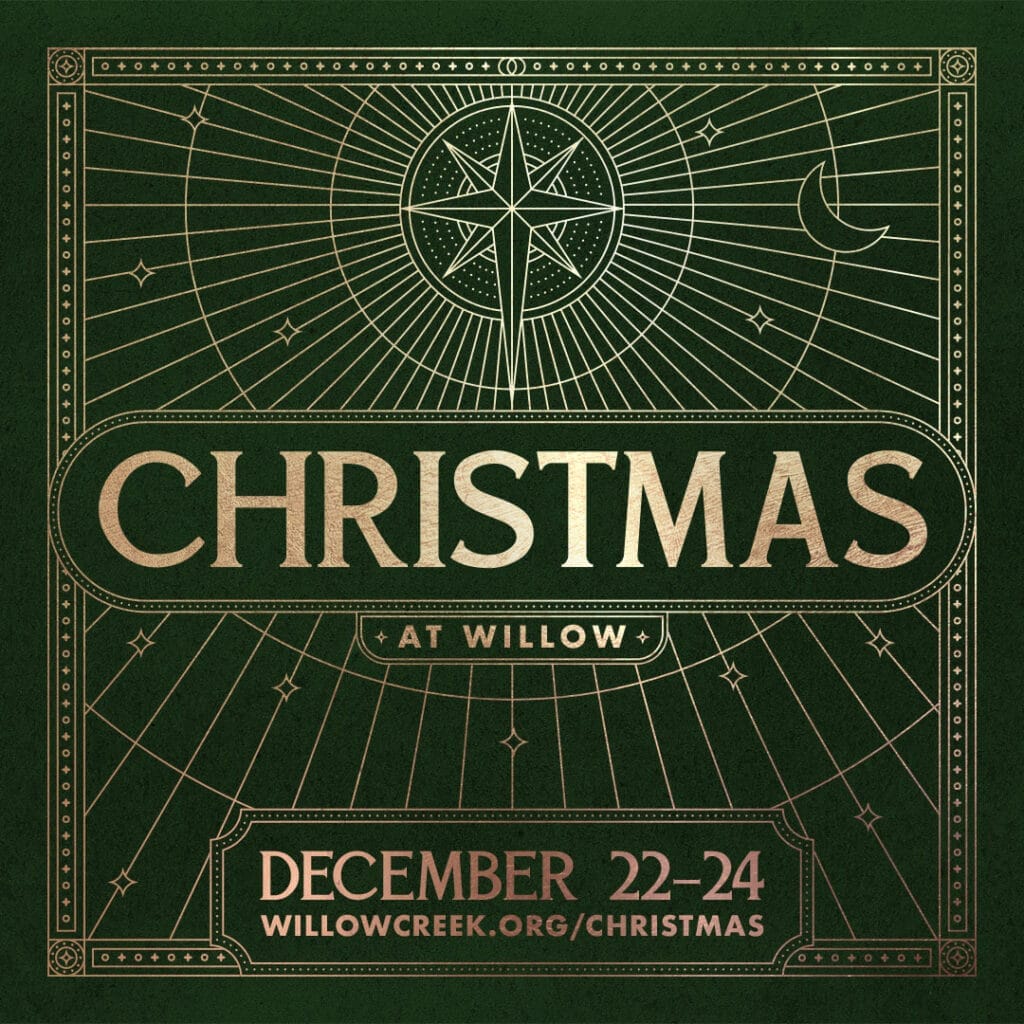 Christmas at Willow
Let's gather round and experience the hope, joy, and love of the season. We have ways to get involved and serve the church and community, events for kids and families, and services to celebrate the birth of our Savior. Click below to get all the information you need about Christmas at Willow Creek 2023!