How to Make an Advent Wreath: Crafting A Symbol of Christmas
Willow Creek | November 17, 2023
---
Christmas is coming soon, and we're excited for the Advent season! If you've ever wondered how to make an Advent wreath, we're here to help. It's easier than you think—and the best part? You get to infuse it with your own creativity and festive style!
Crafting your Advent wreath is a great blend of creativity and tradition. Start with a simple wreath base. This can be found at a craft store, or you can use a large plate you may have on hand. As for how to make an Advent wreath, you'll need three purple candles, one pink, and a central white candle. You can find these easily on Amazon or at a craft store. Next, you'll want some greenery. You can find that at a craft store, too, or simply take some clippings from a tree in your yard.
As you gather your materials, think about each element's deeper meaning. The purple candles represent hope, peace, and faith, while the pink one symbolizes joy. The central white candle, often lit on Christmas Eve, signifies Christ's purity.
Let's walk through how to make an Advent wreath step by step:
1. Set the Foundation: Secure the candles in place on the base. If you are using a plate, you'll need small candle holders—something like these could work. Place the three purple candles and one pink candle in a circle and the white candle in the middle. This arrangement echoes the Advent themes.
2. Accessorize with Greenery: Weave evergreen branches around the wreath base or plate, symbolizing eternal life. The greenery also points to the everlasting hope we find in the birth of Christ.
3. Illuminate the Journey: As you light the candles each week, use the time for personal reflection. Read Bible passages, such as Matthew 1:18-25 and John 8, to deepen your understanding of Christ and the season. You can also sign up for Willow's Digital Advent Experience here and receive guidance for each week of Advent right in your inbox.

4. Share the Light: Extend the joy of the Advent season by inviting loved ones to join your Advent candle lighting. Share the profound meaning behind each flame and let the warmth of the season spread.
Context is Key: Explore Further Resources
If you're eager to delve deeper into the history and significance of Advent wreaths, we've compiled a list of resources to enrich your crafting journey. Check out this article on Christianity.com for a historical perspective and more on the biblical roots of Advent.
How to make an Advent wreath is not just about creating a centerpiece; it's about weaving traditions and faith into a tangible symbol. So, roll up your sleeves, gather your supplies, and let the flickering candles illuminate your Christmas with the timeless story of hope, peace, joy, and faith.
Happy crafting and a blessed Advent season!
More to read:
What Does the Star of Bethlehem Look Like?
What is Christmas? A collection of articles answering top questions about Christmas.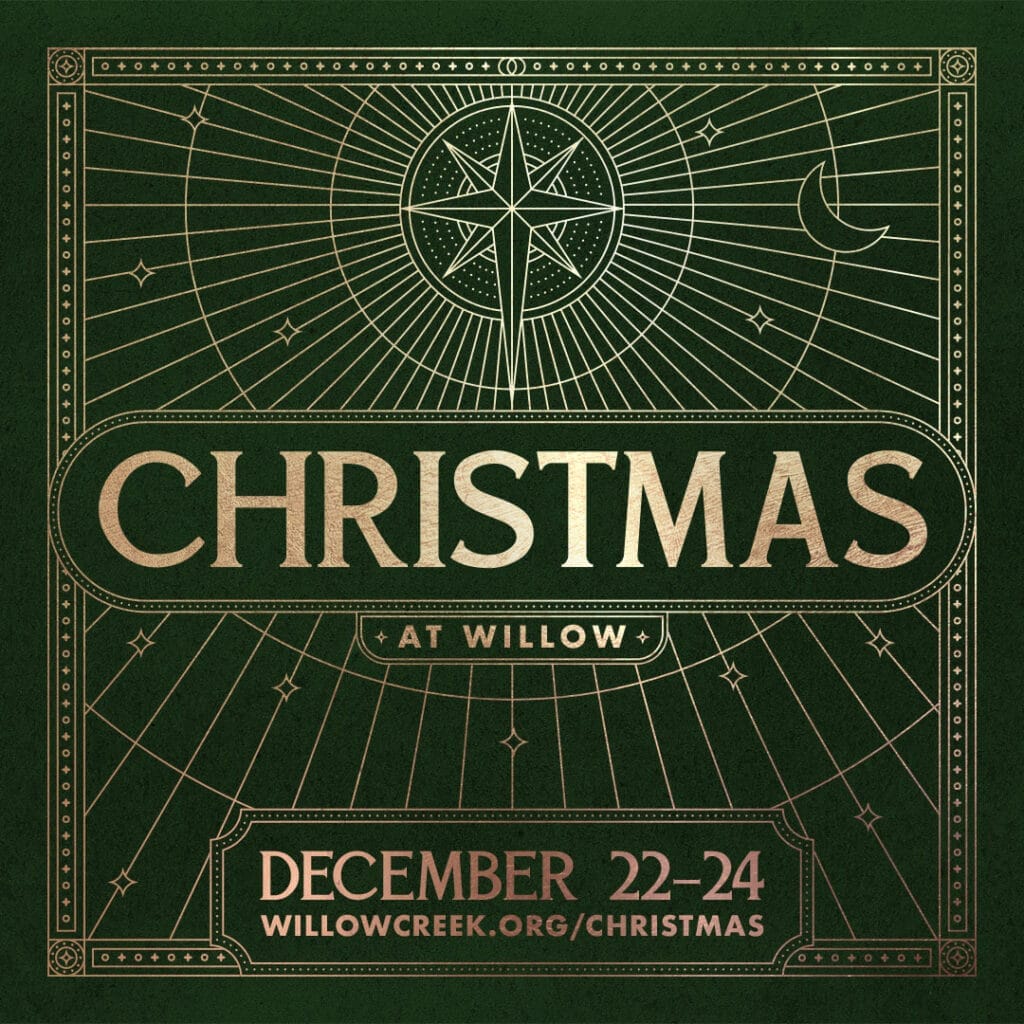 Christmas at Willow
Let's gather round and experience the hope, joy, and love of the season. We have ways to get involved and serve the church and community, events for kids and families, and services to celebrate the birth of our Savior. Click below to get all the information you need about Christmas at Willow Creek 2023!