Learn from the Master
Laurie Buffo, Volunteer Writer, South Barrington | June 5, 2023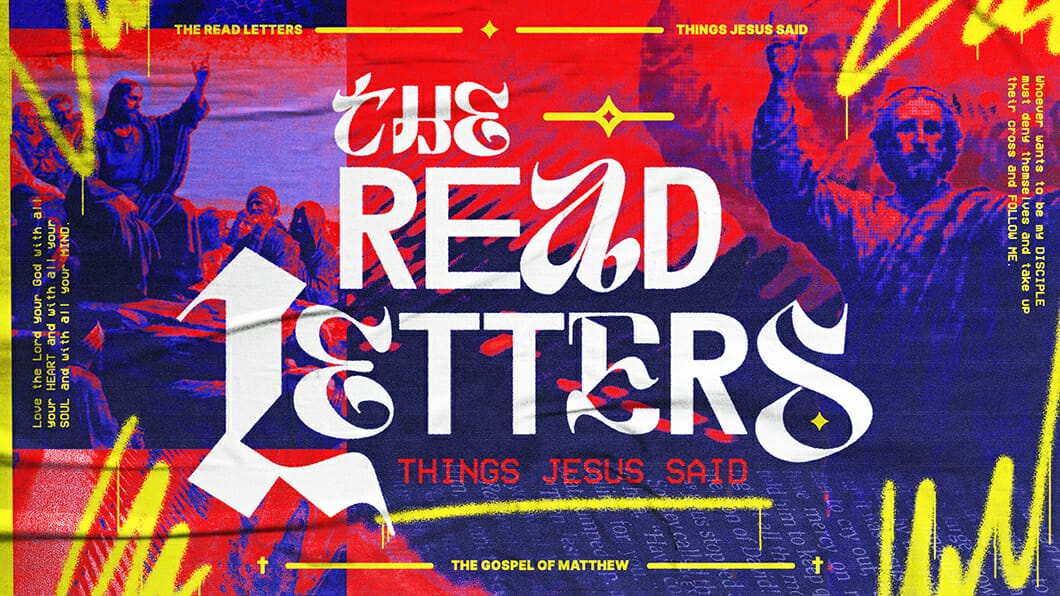 ---
When Jesus had finished saying these things, the crowds were amazed at his teaching, because he taught as one who had authority, and not as their teachers of the law.

Matthew 7:28-29
My love language is quality time. If Jesus had a love language, it might be His too. Spending quality time together means both people are purposefully giving each other undivided attention—this is what I experience with Him when I study a Bible passage. Although I sense God's promptings and feel His presence in prayer, it is easiest for me to listen to Him through Scripture. After all, it is not called God's Word for nothing.
As strange as this sounds, I often experience a glowing feeling in my chest when the Holy Spirit teaches my heart the meaning of a passage. So I was delighted to find the sensation described by two disciples in Luke 24:32: "Were not our hearts burning within us while he talked with us on the road and opened the Scriptures to us?" After initially failing to recognize the resurrected Jesus, the two disciples realized they should have known Him by the power accompanying His teaching. I love my study time with Jesus because the warm sensation of connection is so marvelous and because learning from Him changes me.
I understand if all this sounds intimidating. I knew almost nothing about the Bible when I first came to faith. Right after being baptized, I joined a small group Bible study to learn more. If you want to dip your toe in the water, this devotional series is for you. We are delving into the six chapters of Matthew covered in our sermon series. Each devotional includes a "Going Deeper" element to help you gain confidence in studying the Bible for yourself.
Today's passage closes out The Sermon on the Mount, where Jesus taught the counter-cultural principles of the kingdom of God. When He finished teaching, the crowd was amazed because Jesus spoke with the authority of God. His message was fresh and powerful. It contrasted sharply with the sermons of the religious teachers who just rehashed rabbinical interpretations of the law. The teachers of the law had added so many regulations over time that they became increasingly focused on outward compliance rather than the inward change of heart God truly desired.
We do not need to limit ourselves to receiving the Word secondhand. In addition to listening to sermons and reading devotionals, we can learn directly from the Master. When we spend quality time in the Word, we will be amazed at the power of His teachings and grow to love Him more and more.
Next Steps
Do you have a steady rhythm of reading the Bible? Awesome! Maybe your next step today and for the next few weeks is to try Going Deeper (read below).
Are you somewhat new to daily Bible reading? Fantastic! Perhaps your best next step is to make a commitment during this series to read the daily devotionals and the full Bible passage that goes with it.
Going Deeper
The sermon series we are currently in is called "The Read Letters." Its goal is to help answer the question: what did Jesus really say? The best way to know and understand the words of Jesus is to engage with the Bible. We also know that reading your Bible can feel overwhelming and intimidating sometimes, but it doesn't have to!
Each day over the next few weeks, we will include a suggestion on how to go deeper. By the end of the week, we'll better understand the original meaning of the passage in context and then, keeping that in mind, apply it to our lives. So let's get started!
For today, if you have a printer, visit BibleGateway.com and print out all of Chapter 7. You can use this printout all week and mark it up. If you don't, you can write in your Bible. Next, read the chapter and ask yourself the five W's and an H.
Who is speaking and to whom?
Where is it taking place?
When did it happen?
What happened?
Why did it happen?
How did it happen?