Signs That God is Speaking to You
Willow Creek | December 11, 2022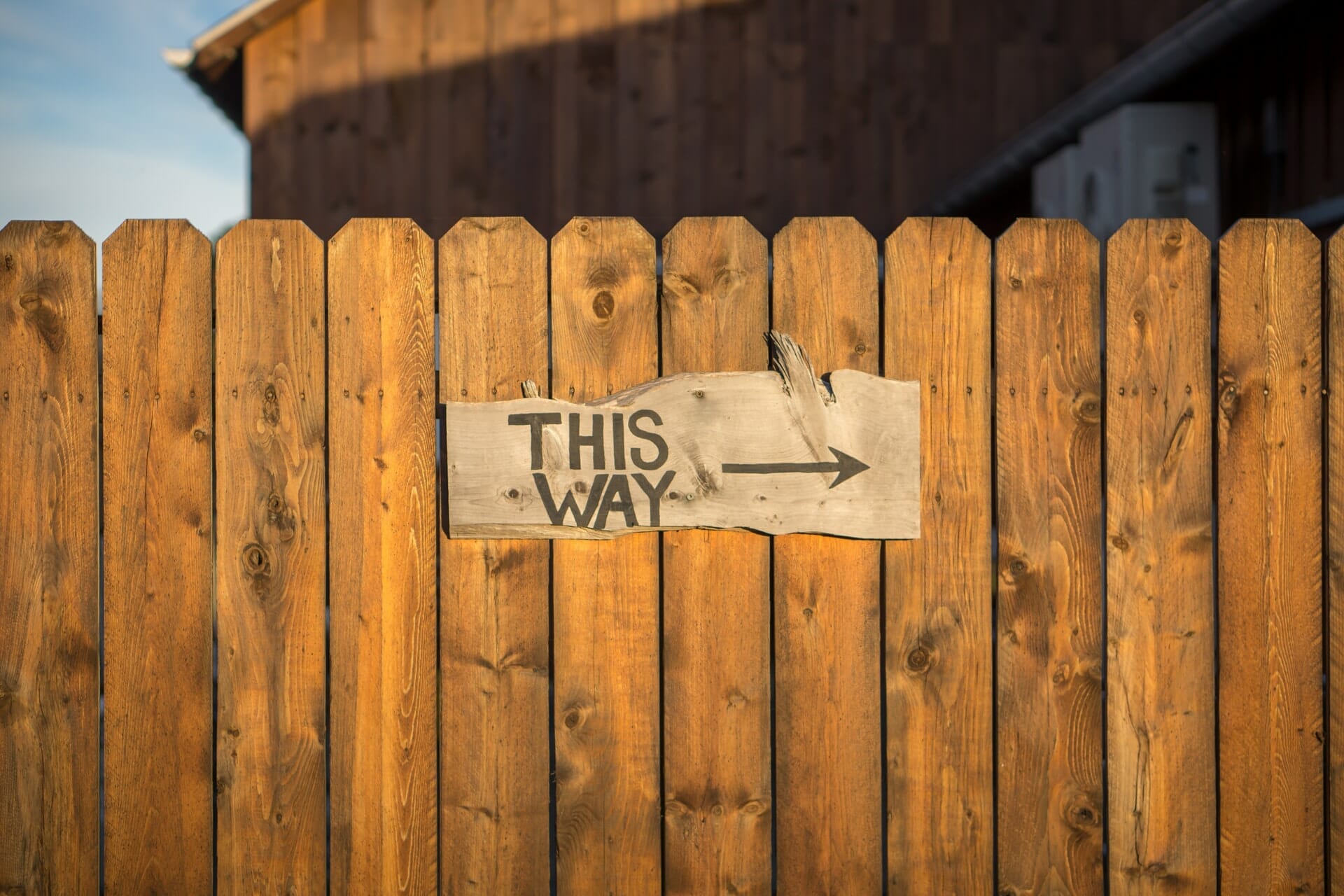 ---
Don't we all wonder if God uses signs to speak to us? But not only that, how can we tell what are signs from God? Well, yes; God does use signs, even today. Those signs that God is speaking to you may differ from other people's signs, but they exist, nonetheless.
When I was eight years old, my parents sat me down and told me my grandfather had a heart attack while golfing. At that age, all I understood about heart attacks was that people who had them died. And when I asked my mother, who is a nurse, if he'd live, she said, "I don't know."
Devastated, I ran outside, climbed my favorite tree, and cried. How would I know if my Grandpa would be okay? Would God give me a sign and let me know?
At that moment, I remembered the Bible story of the wise men who saw a sign from God in the Star of Bethlehem. The star led them to Jesus and proved the Old Testament prophets had been correct: God had sent the Messiah to save the world.
So, I asked God for a sign. I asked Him to make it rain, and that would be my sign that my grandfather would be okay. And I was specific; I wanted it to pour. I didn't want to have any doubts about God's answer.
At Christmas, when Jesus was born, two vastly different groups of people received signs from God: the wise men and the shepherds. These groups represented the powerful unity that Christ would symbolize in His work. All people, whether wealthy and powerful (the wise men) or poor and lowly (the shepherds), would be connected in their belief in Jesus.
And I won't go into much detail here about the wise men (you can read more about their story and sign here), but to summarize, the wise men were likely wealthy astronomers from Persia; basically, they saw something weird happening in the sky, the Star of Bethlehem that signaled the Jesus' arrival, and wanted to investigate.
Read also: What does the Star of Bethlehem Look Like?
The shepherds were Jews, believed in God, and were likely regular residents of Bethlehem. God's sign to the shepherds was an angel:
"And there were shepherds living out in the fields nearby, keeping watch over their flocks at night. An angel of the Lord appeared to them, and the glory of the Lord shone around them, and they were terrified. But the angel said to them, 'Do not be afraid. I bring you good news that will cause great joy for all the people. Today in the town of David a Savior has been born to you; he is the Messiah, the Lord. This will be a sign to you: You will find a baby wrapped in cloths and lying in a manger.'
Suddenly a great company of the heavenly host appeared with the angel, praising God and saying, 'Glory to God in the highest heaven, and on earth peace to those on whom his favor rests.'
When the angels had left them and gone into heaven, the shepherds said to one another, 'Let's go to Bethlehem and see this thing that has happened, which the Lord has told us about'" (Luke 2:8-15).
The wise men followed a far-off star. The shepherds saw a company of angels.
What is interesting about both signs is that, from a historical perspective, they lined up well with what each group would most likely already understand about the idea of a promised Messiah, Jesus.
The shepherds would likely have been familiar with previous prophecies, and, although uncommon, it wouldn't have been entirely out of place for the Lord or angels to appear visibly or audibly; it was an amazing sight, but the shepherds would have had a history of teaching that helped them understand and process the experience, and this would encourage a response.
Signs, and the fulfillment of them, were a big part of the Old Testament. If you are not that familiar with the Bible, it is made up of the Old Testament and the New Testament. The Old Testament covers everything before Jesus came to earth, and the New Testament covers Jesus' birth, His time with us in human form, and the start of the early Church.
It's important to know the difference between a sign and a prophecy because it's easy to confuse them, and they often happen together: a prophecy is a predictive statement made by a person. In the Bible, prophecies are relayed messages from the Lord, whereas a sign is a physical experience.
And this is important for Christians: the fulfillment of scripture, or rather the appearance of signs, proves the Bible is trustworthy; they are physical confirmation of beliefs.
Even in Jesus' ministry, signs were a major part; He turned water into wine (John 2) and fed 5,000 people (Matthew 14). These stories of signs prompted my childhood trust in God. My understanding was if I asked for it, He would provide it.
Growing up, besides our dining table, we had a large sliding glass door. I remember wandering over and pulling the curtains, screaming with delight, "Mom, the Lord answered my prayer!" It was pouring rain. Water gushed over the edges of our gutters and created a waterfall that splashed against our deck.
My grandfather lived for decades after.
God always answers prayers, sometimes with pouring rain and sometimes with silence. But He is still a God of extraordinary signs and wonders.
– Our thanks to Samantha Eyster for this real story of a sign from God.
Want to know more about Christmas? Visit our Christmas homepage here: What is Christmas?
---
Want all your Christmas questions answered?
We got you! Get a handy PDF of all our Christmas questions, answers, and content straight to your inbox!
Get answers to questions like:
Who were the three wise men?
What is Advent?
Does God speak to me?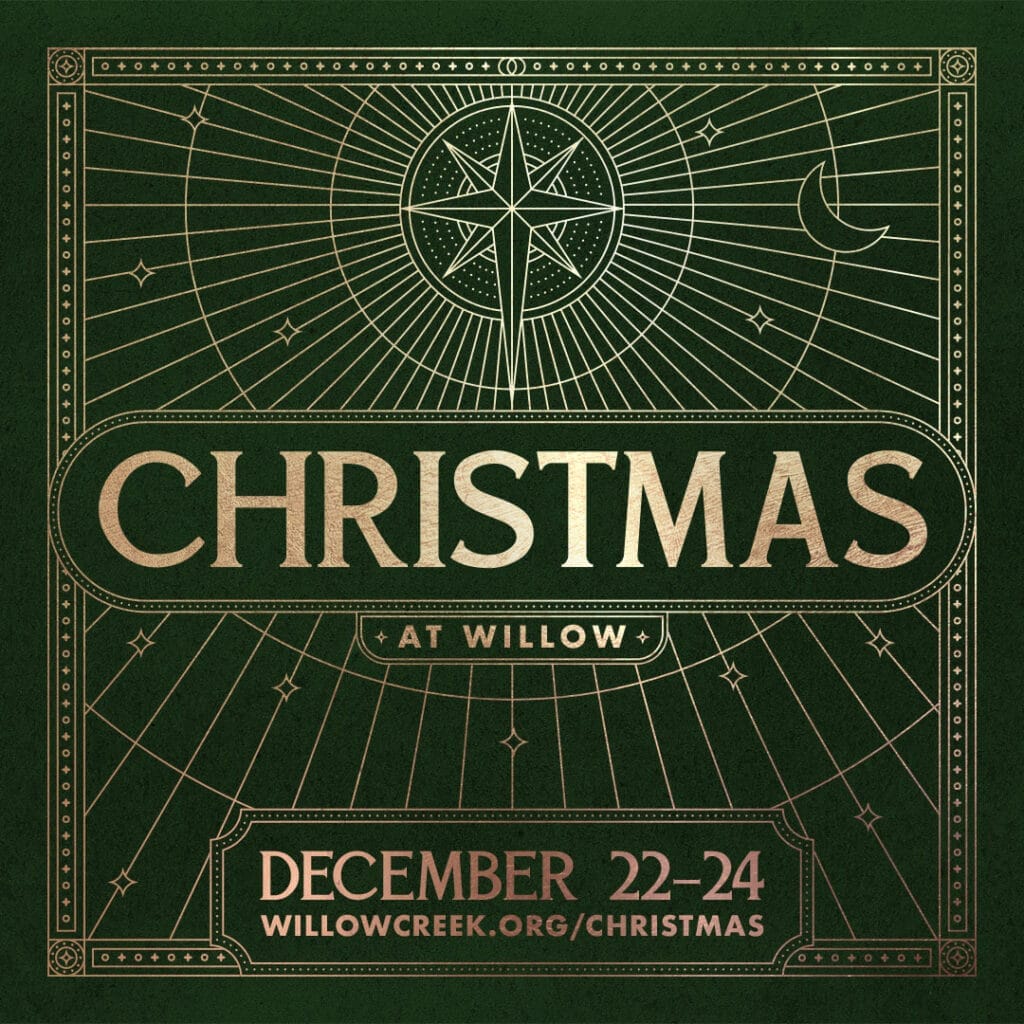 Christmas at Willow
Let's gather round and experience the hope, joy, and love of the season. We have ways to get involved and serve the church and community, events for kids and families, and services to celebrate the birth of our Savior. Click below to get all the information you need about Christmas at Willow Creek 2023!