Rhythms.
Haley Bodine | September 7, 2022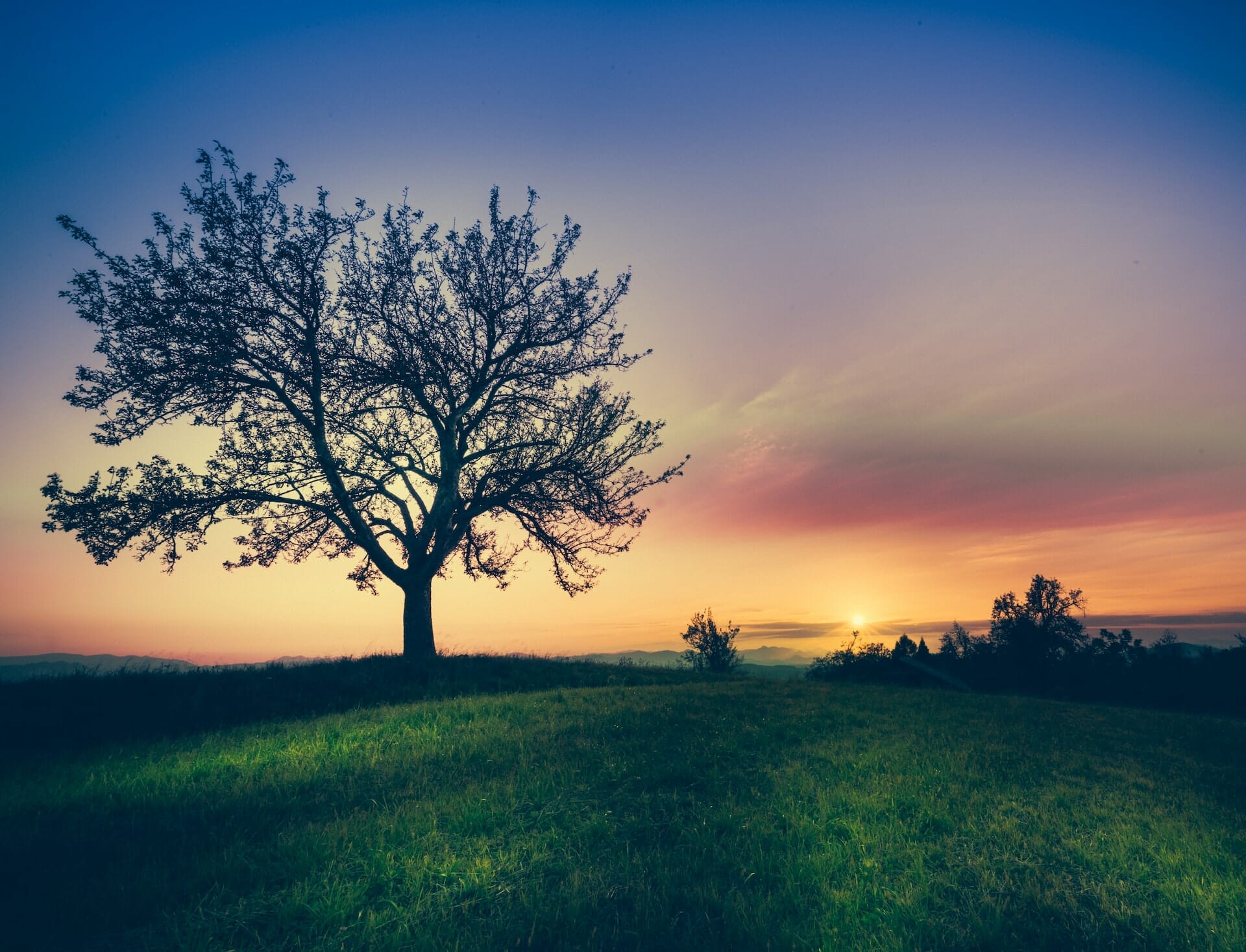 ---
When my husband and I moved to Chicago nearly three years ago, we didn't expect to purchase a home on a few acres of land with a miniature orchard. We are now the proud owners of thirteen fruit trees: apples, peaches, pears, pawpaws, and persimmons (I still don't know what these are or how to use them. Please send help and recipes. Thank you.)
My new neighbor, Julie, has graciously taught me a few things about caring for fruit-bearing trees. Mostly it's very simple:
Fertilize the soil to provide nutrients to the tree,
cut back limbs that are overgrown or dying, and
protect the tree from critters and insects.
Caring for the trees is rhythmic, coming back to simple practices over and over and over again in order to cultivate thriving trees that yield good fruit.
And these trees have served as living lessons for the purpose of spiritual practices in my own life.
Growing up, things like Bible study, prayer, attending a small group, and giving money to the church were all just the things I did because that's what you do as a Christian. I might as well have listed "read Bible for 10 minutes" in the same line as "buy postage stamps" and "return library books." Responsible productivity for the sake of being "good" and "on top of things."
But now I realize that spiritual disciplines are the rhythms of faith that cultivate the soil of my soul to build strong roots, a resilient soul, and an intimate connection to my maker—God Himself. And that rich intimacy with God transforms us from the inside out to look more and more like Jesus in thought, motivation, outlook, and attitude.
These rhythms are what Jesus referred to when He told us to abide in him.
I studied 1st John recently. And it stood out to me that God desires us to be secure. He desires confidence in his kids. In other words, he wants us to have healthy roots that don't get blown over easily.
I John 2 has 29 verses. In those 29 verses, the word "abide" is used nine times, and is the term John uses to describe what we must do to develop unshakeable faith and deep security in God's love for us:
24 Let what you heard from the beginning abide in you. If what you heard from the beginning abides in you, then you too will abide in the Son and in the Father. 25 And this is the promise that he made to us—eternal life.
26 I write these things to you about those who are trying to deceive you. 27 But the anointing that you received from him abides in you, and you have no need that anyone should teach you. But as his anointing teaches you about everything, and is true, and is no lie—just as it has taught you, abide in him.
What if spiritual disciplines are not checklists and expectations but instead invitations to abide, stay with, remain in, and rest in? The rhythms of prayer, Bible study, worship, serving, and generosity are all restorative practices in a world gone mad; ways to restore wholeness, wellness of soul, and renewal of joy and delight in God and His kingdom.
So, today, how will you abide? How will you pause to receive nourishment from your maker? Take a big deep breath. He wants to connect with you right where you are.